Size Matters: Grow Your Business with SmartPayroll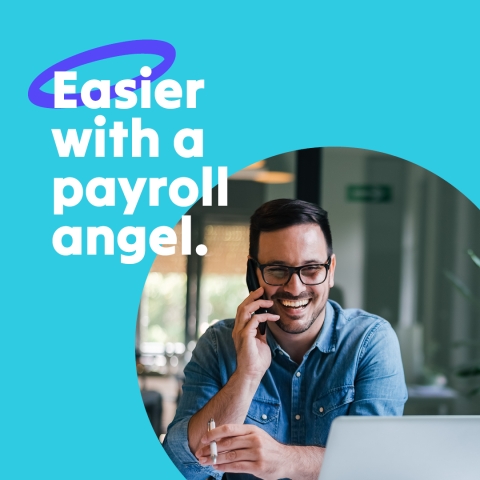 As an entrepreneur, setting up your own business was never just an option – you were born for this. It's an exciting time, but a high level of stress often accompanies all that excitement. The best way to avoid unnecessary stress is to be aware of everything involved in running a business; from your brilliant business idea, to how to run payroll.
In the past, payroll has been a headache for small business owners, but with software like SmartPayroll, you can kiss your payroll problems goodbye!
Make it or break it
As you know, running a small business takes more than just a good idea – you need the right management skills, experience, technical skills, and dedication to your vision. Most importantly, the success of your business depends a lot on other people – your employees.
Recruiting and retaining the best people for your small business is vital to your business' overall success. Employees you can count on, who are dedicated to you and their job, can quickly become your business' greatest assets, and taking care of them is essential. Knowing the ins and outs of your legal obligations for yourself and your employees is in your best interest.
If your business has already been running for some time and you want to grow it, hiring new staff can allow you to meet customer demand. Whether you're hiring your first employees or you're growing your existing team, there are multiple factors you need to consider such as employment status and their respective requirements. Not to mention superannuation, fringe benefits, and PAYG… the list goes on.
You've got enough on your plate – so if you really want to grow your business it's time to consider a payroll software solution.
The Perks of Payroll Software
SmartPayroll offers lots of different advantages for you, the user, your employees and your company – big or small. Here's how: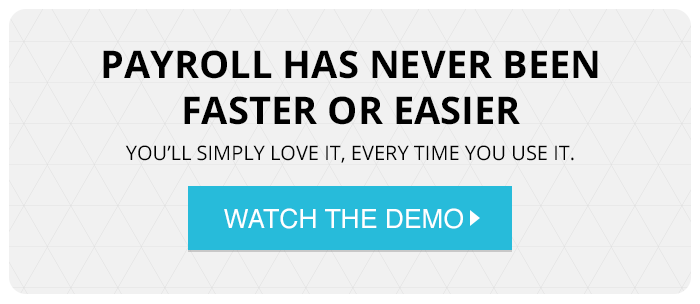 Cost Effective
Using SmartPayroll can help save you money. Once you learn how to use the software, you'll save thousands by doing the payroll yourself instead of farming out the work to your accountant. There are no hidden costs and our Angels are on stand-by to help you out when you need them. Not only will you be saving money, but you'll be saving time too, and we all know the old adage time is money! It's cliché because it's true! You'll save thousands of time-dollars with SmartPayroll.
Taxes
You'll never miss the latest tax updates with SmartPayroll – our cloud-based software sends you a notification when each update arrives. Keeping you up to date with tax information means you won't be getting stung with any penalties.
Payslips
SmartPayroll allows you to easily create payslips for all your employees, so that they can keep track of their pay. Payslips can be sent out electronically, which reduces your offices' paper usage and helps the environment. Bonus!
Security
By managing your payroll in house with SmartPayroll software, you remove the uncertainty that comes with the transfer of sensitive employee information to a third party. 
No mistakes
When you manage your payroll manually, the chances of making mistakes increase exponentially! With SmartPayroll it becomes much more difficult to make mistakes like over-paying your employees, or forgetting their superannuation! We have wide-ranging validation procedures and checks that will stop you from entering the wrong information.
Flexibility
When you use the right software, and your payroll demands are modest, anyone in your business that has a good understanding of IT can manage your payroll requirements with SmartPayroll. This kind of flexibility is important for small businesses, especially if you're looking at growing in the near future. If you're expanding, SmartPayroll grows with you.
Timing Matters
There's a bit of luck that accompanies the perfect timing of launching your product or service in the market. If the market isn't ready for you yet, then you're going to have to work that much harder to push your product or build hype around your service. You've got to be flexible: either you'll have to wait for the market to catch up with your brilliance, or you'll have to master the art of patience and acceptance by altering your product into something the market needs now.
Small businesses who are resilient, agile, and who are willing to take a chance and fail are the ones who will be able to adapt and grow fast.
Know Your Brand
In this day and age, business leaders have so much competition that they need to create unique experiences for their customers and this is done through proper branding. Building brand equity allows you to harness the emotional power that exists between your product and your customer. This emotional attachment will translate into sustainable growth, and life-long customers. It may sound silly, but with the right branding your product can inspire and influence your audience.
Technology is key
Every small business that wants to grow bigger needs to take better advantage of technological innovations to manage business and to stay relevant in the ultra-competitive marketplace. If your small business can identify a genuine need in the modern market, the technology likely exists to fulfil that need locally and globally. There are no barriers: anyone with a wireless connection can quickly access the enabling technologies needed to execute a business model. You've just got to create the right scheme that can connect your business model and innovative technologies.
Say Sayonara to Stress
Owning a business, as you know, is incredibly stressful. You're the brains and the bling behind your incredible idea, and that's why you've got to take care of most important asset: YOURSELF. If you're not happy and healthy, you're not going to be motivated to grow your business into what it's capable of becoming. Investing the time and effort to take of your mental, emotional and physical needs is imperative. Often, it's a matter of time – and there's never enough of it! That's why knowing how to effectively manage areas of your business is vital to your success. A great way to start is with SmartPayroll – we'll help you free up your time so that you can focus on growing your business.
So, whether you have 2 employees or 100, simplify your payroll processing with SmartPayroll. Get in touch with us today to find out more about how we can help you.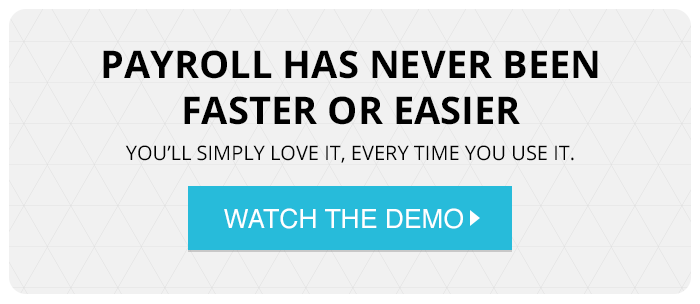 Additional Reading