So you want to start a Business and be a Millionaire – No Experience Required!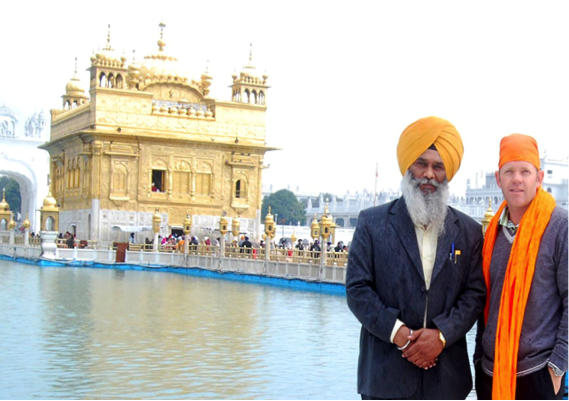 I love business, I believe it is the greatest way to build wealth and freedom on the planet.
When I started my first business I was 26, it was an Optometry Practice.  I cheated a bit because my wife was the Optometrist, so she knew how to do the technical side of the business. But I knew nothing except I had worn glasses and contact lenses. However,  I had laser surgery as soon as I got a job so I wasn't exactly a very good advert for glasses, was I! 
By 29 years old we had 3 stores turning over $2m.
Cue: SmartPayroll
I started a Cloud Payroll company called SmartPayroll in 2004 and knew nothing about Payroll or building software.  All I had was a passion to help business owners so they never had to worry about payroll stress and hassle ever again.  When I was an employer I worried about payroll tax and I'm an Accountant, so I was pretty sure others did too. 
SmartPayroll now has over 10,000 clients in Australia and New Zealand, processing payroll of over $2B pa.
Does anyone love Butter Chicken? 
I do, especially in the winter!  But instead of visiting my local Indian takeaway – I flew to Delhi to make Butter Chicken and set up a Butter Chicken company.  I'd never been to India before, I knew nothing about international business, hedging foreign exchange or manufacturing food and importing or distributing into the supermarkets like Woolworths and Countdown. 
My only experience was via my mouth – I knew what tasted good and if I liked it, then I was pretty sure others would too! I set up a company called Healthy Tasty Fast.com – because I wanted food to be good for me, taste great and take less than 2 minutes to prepare because everyone's busy right!
We got it distributed into Woolworths 400 supermarkets.
No experience required
There you have 3 examples of businesses I've started with no prior experience.
One of the dilemma's people face when wanting to get into business is not knowing where to start –  which business should they do when they literally could do so many, this actually creates a problem of having too many options!
And, of course gives people another excuse not to start any business!
Sometimes it would be much easier to get into a business you know a lot about, but there are risks with that too.  As soon as you know how to do the technical side of the business many business owners get stuck in the business doing all the work and immediately start to lose sight of the big picture focus that is required to grow the business.
My advice is to do tonnes of research on the business, make sure there is a strong demand for the product or service, make sure you know how much you need to sell to break even and make a profit and is this a realistic number. Is your pricing realistic as part of your business model and how are you going to scale up your business and make it a big business?  Finally what is your intention for the business, are you going to keep it or sell it?
So yes, it is very possible to become a millionaire in business with no experience at all – people do it all the time, just like I did.
Check out the top 7 reasons why I love business here